HMM ZOIDS 1/72 EZ-036 Death Stinger Plastic Model(Back-order)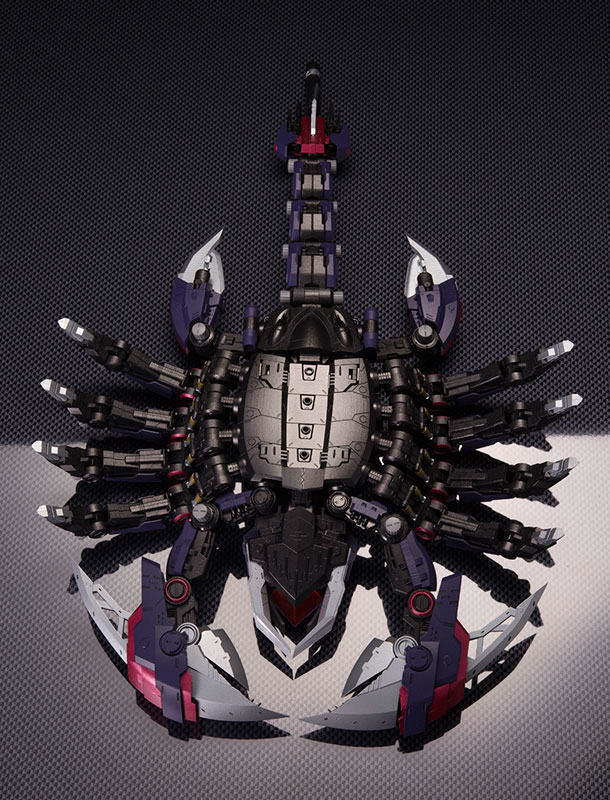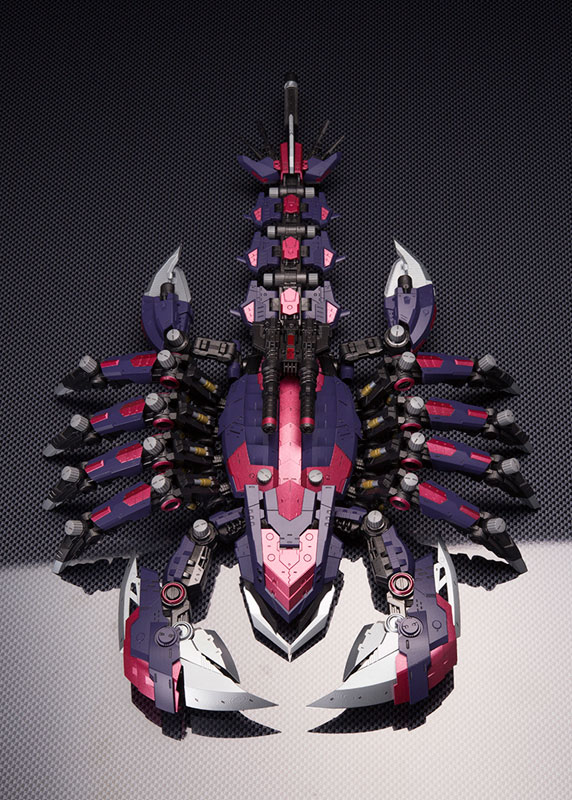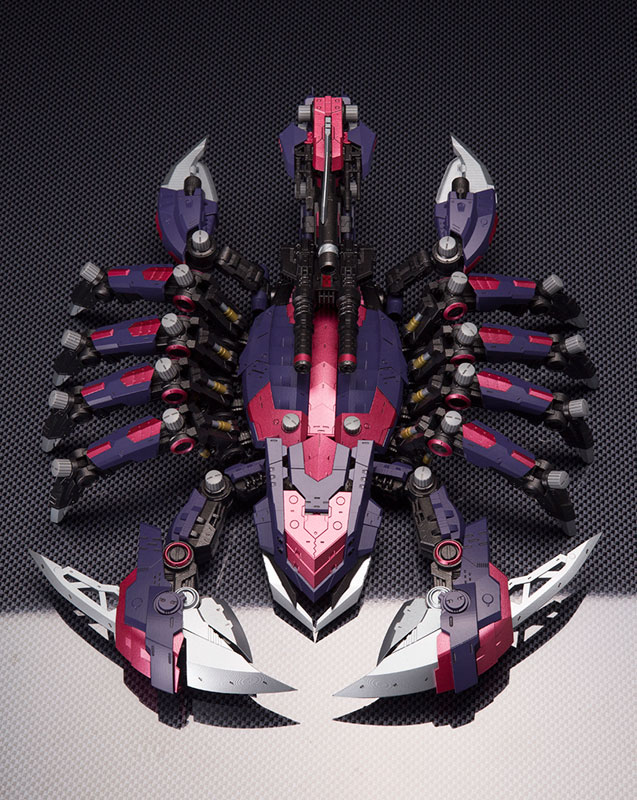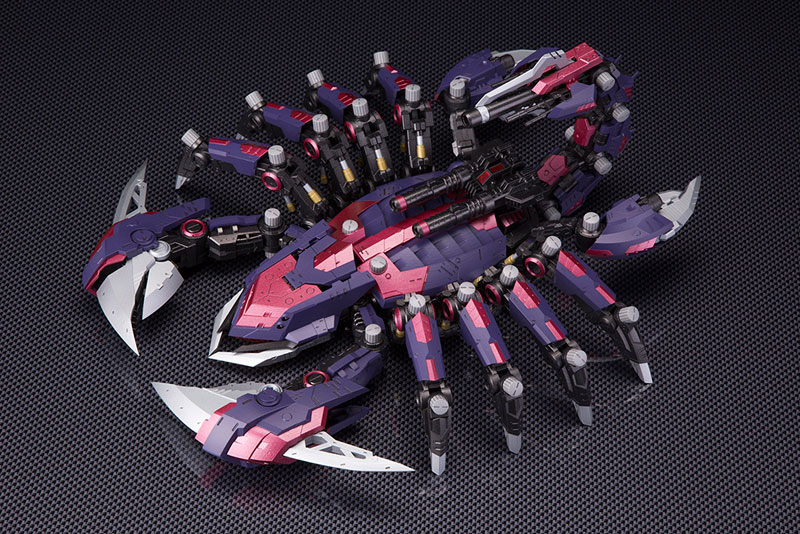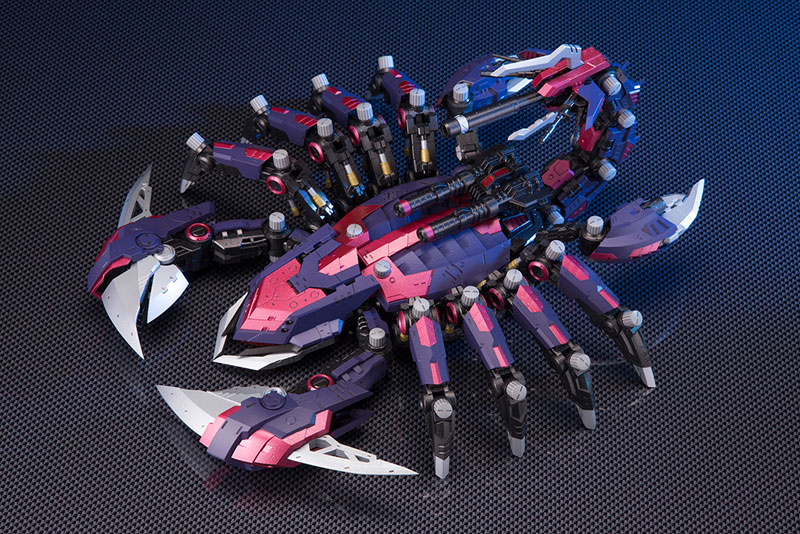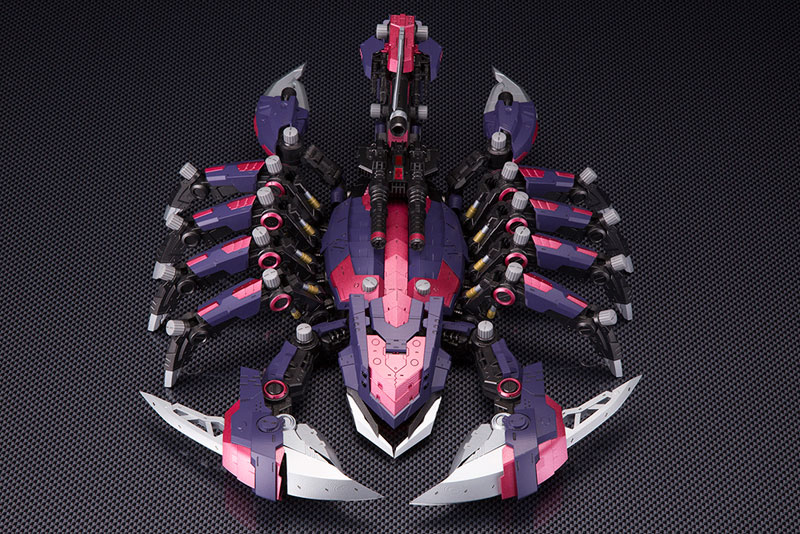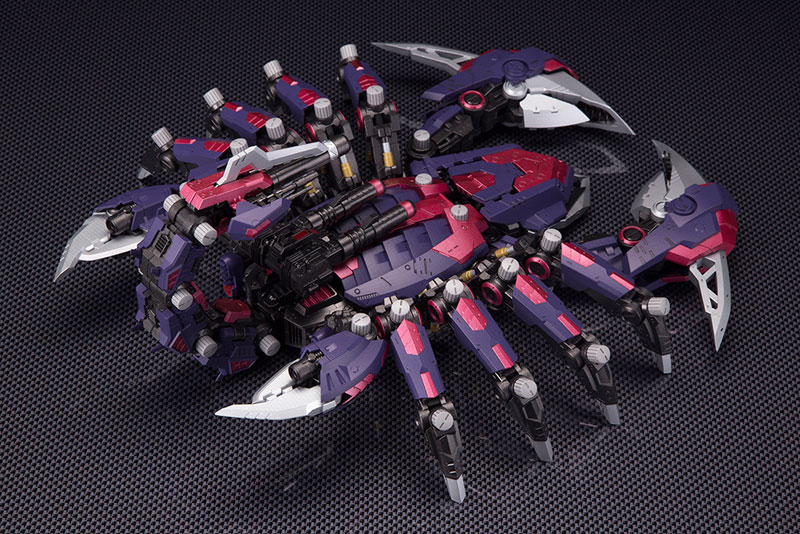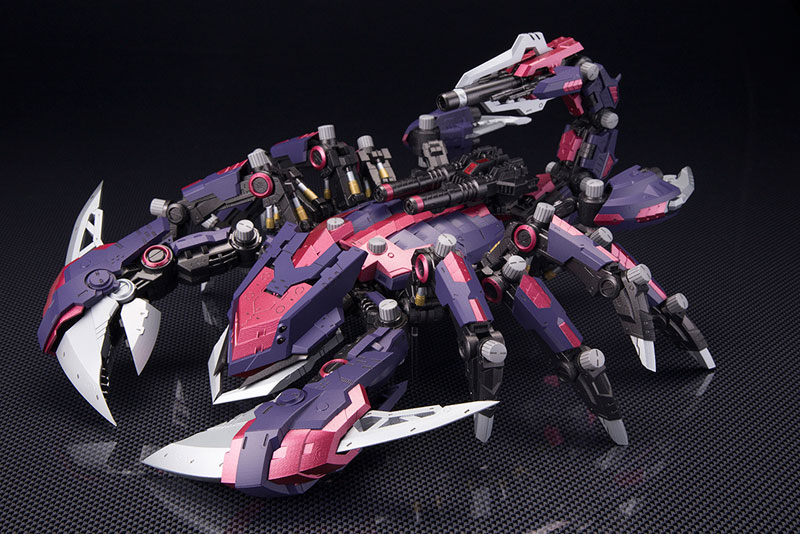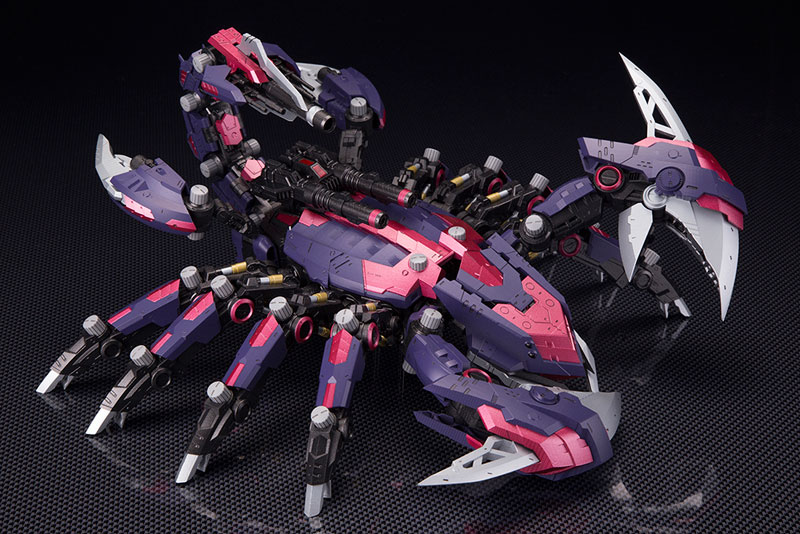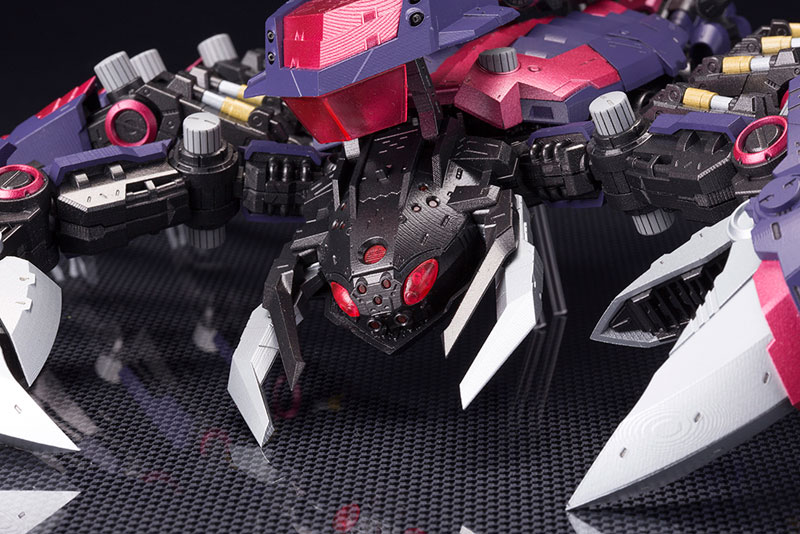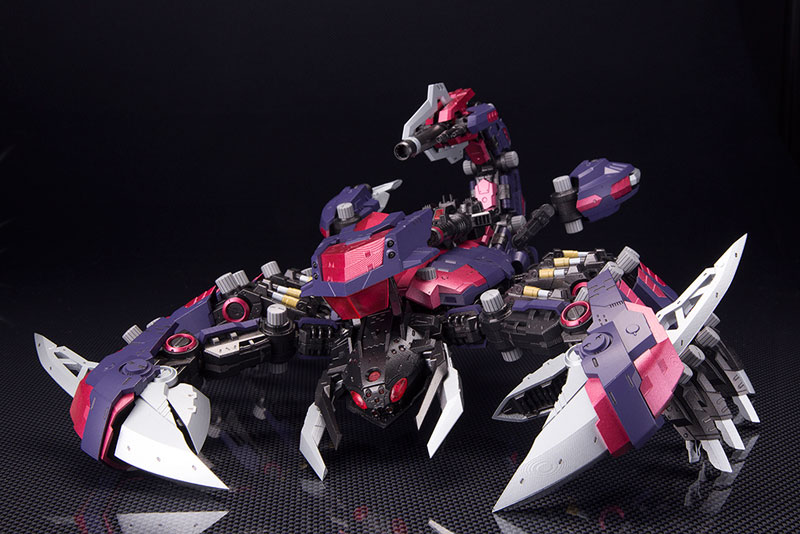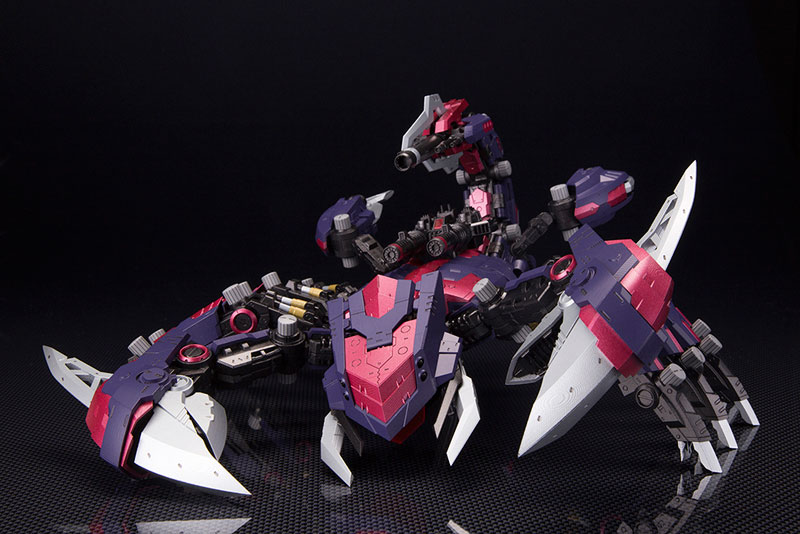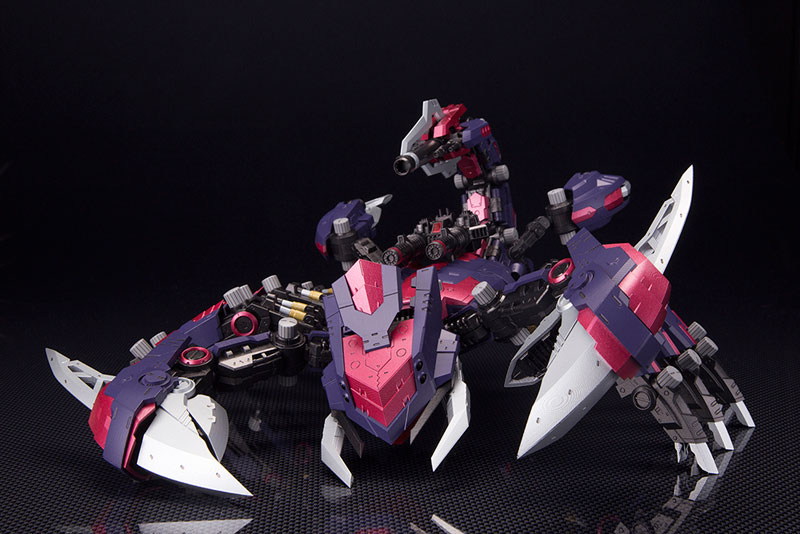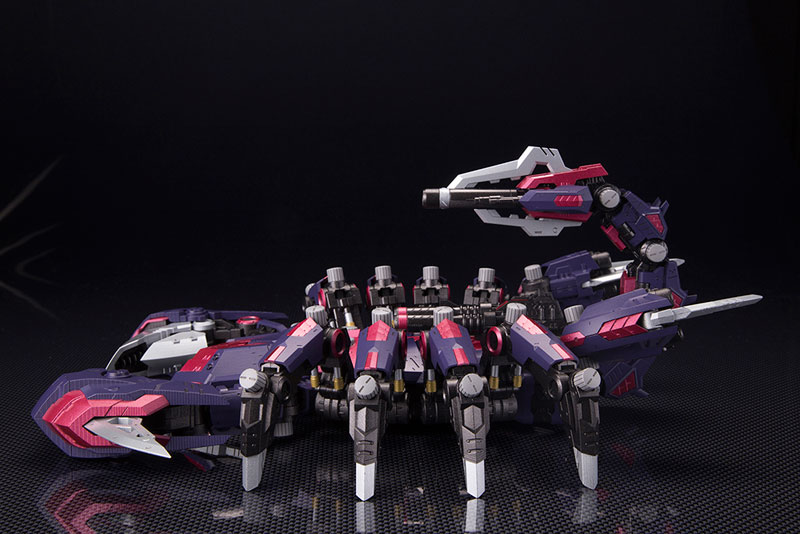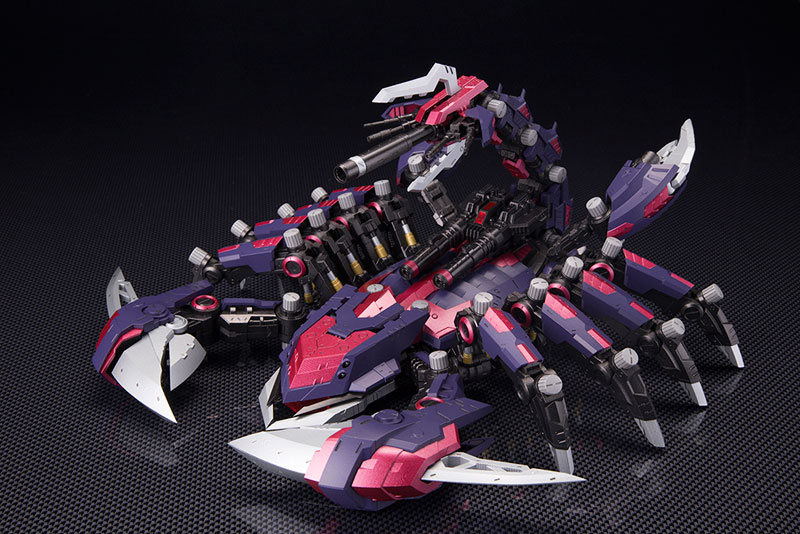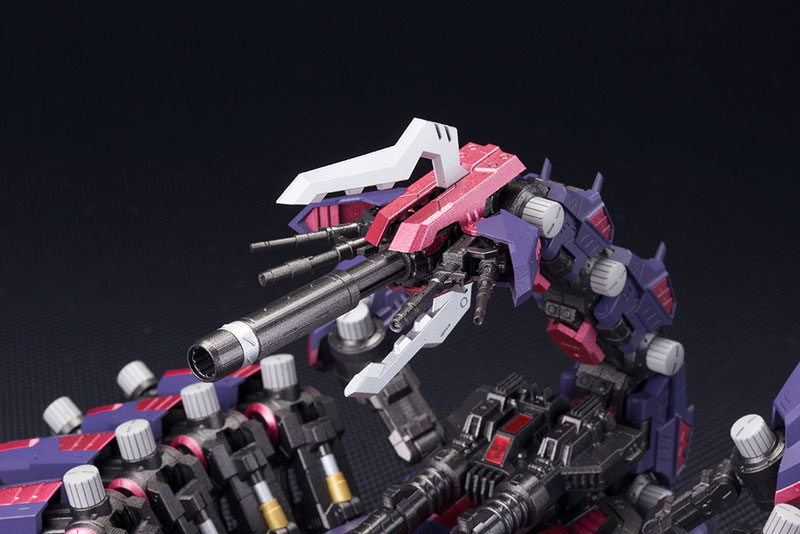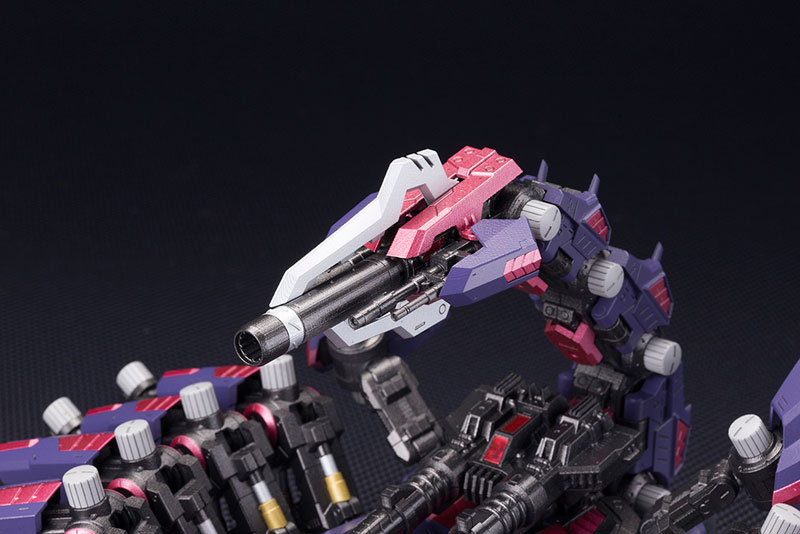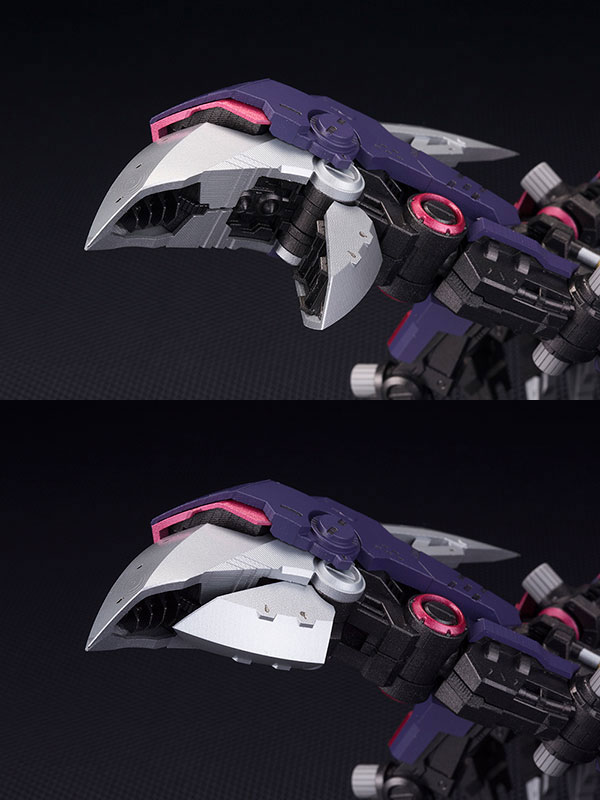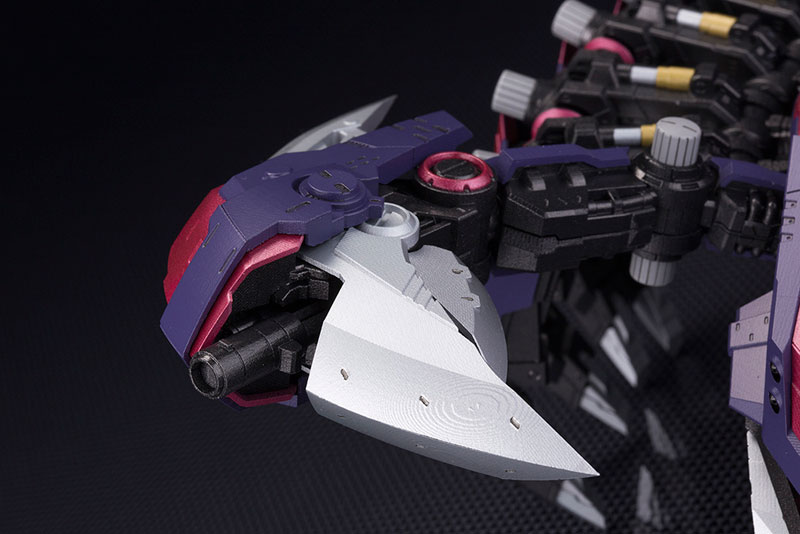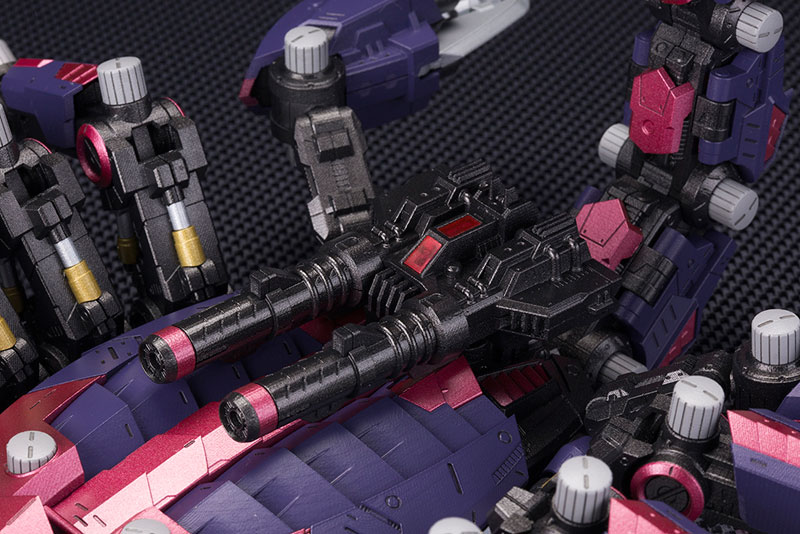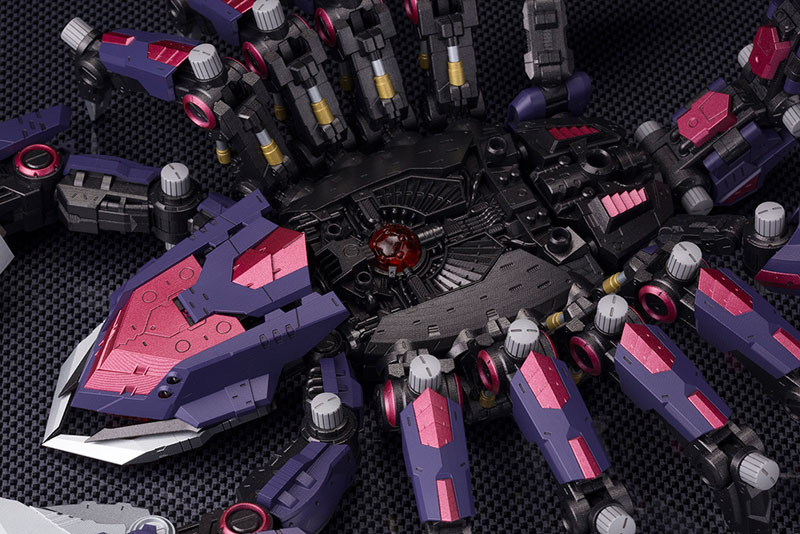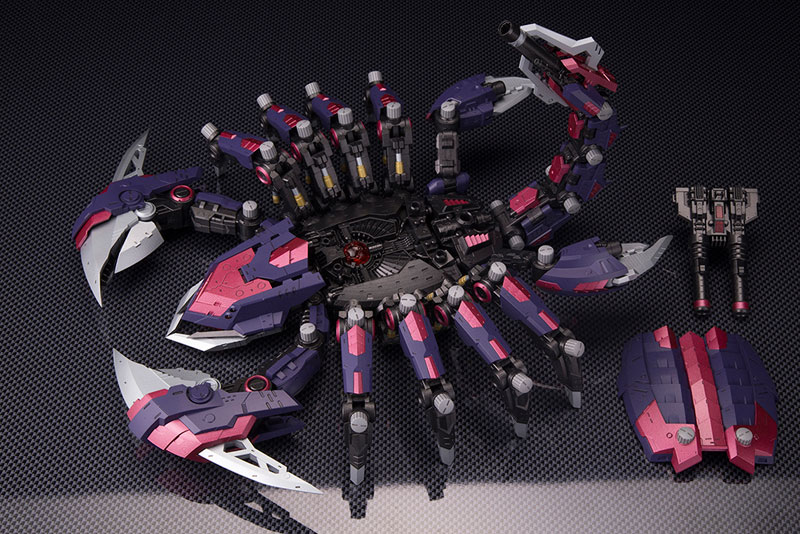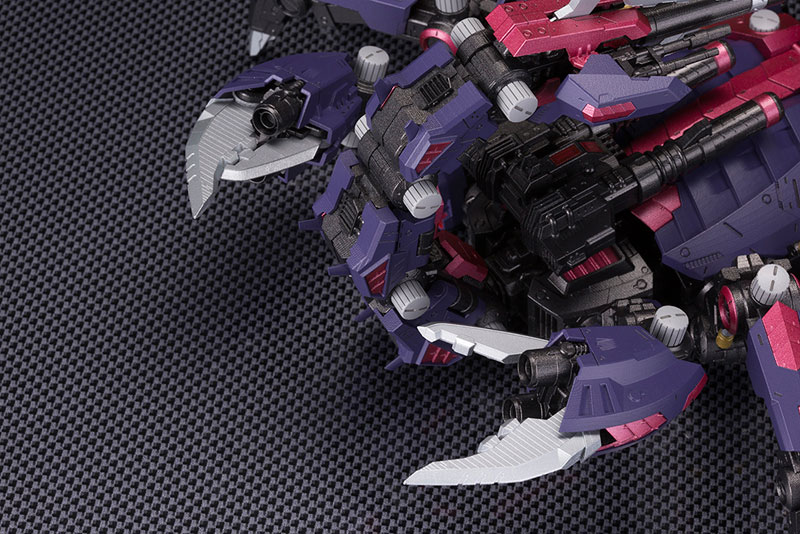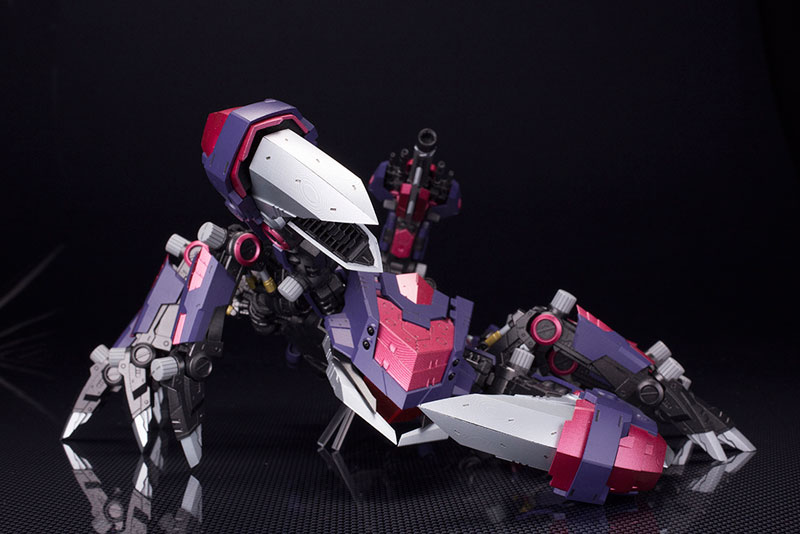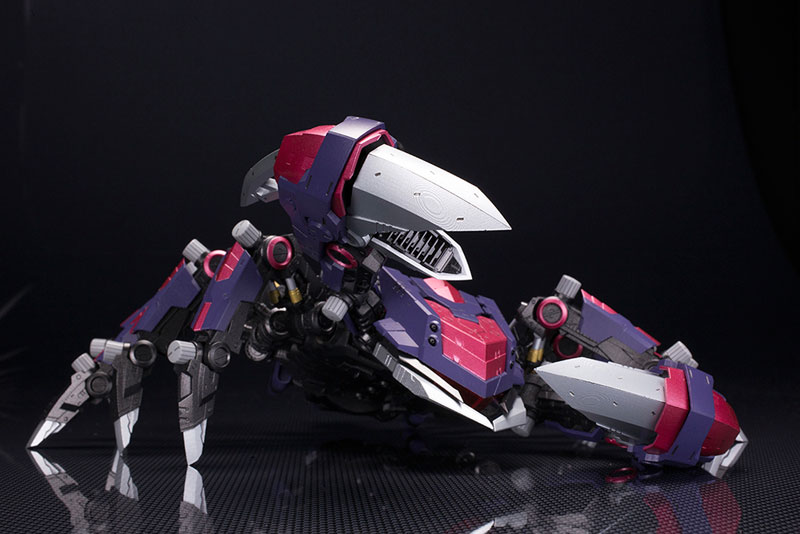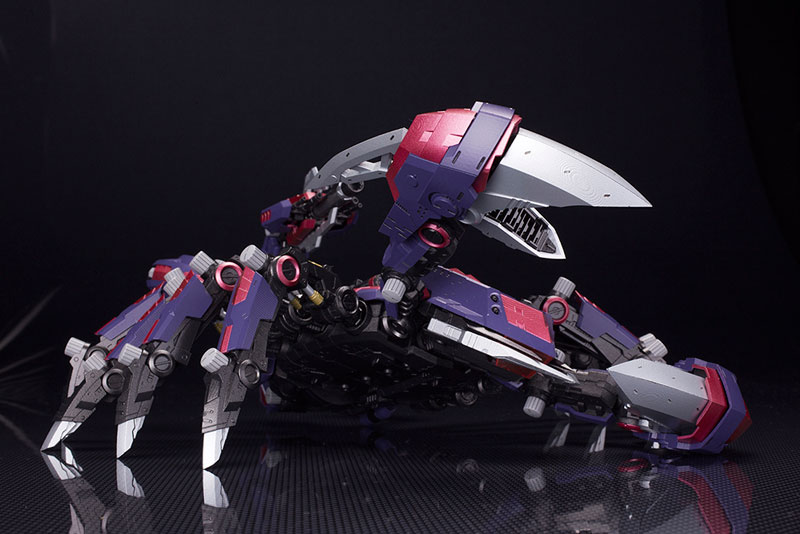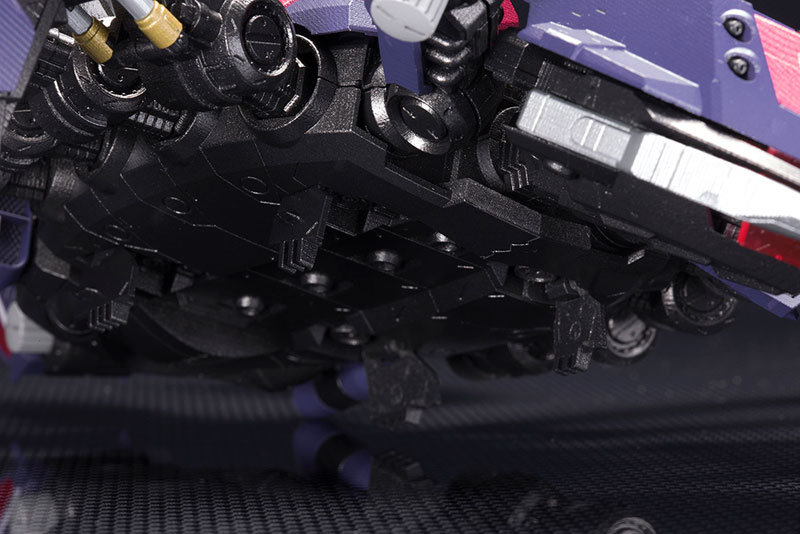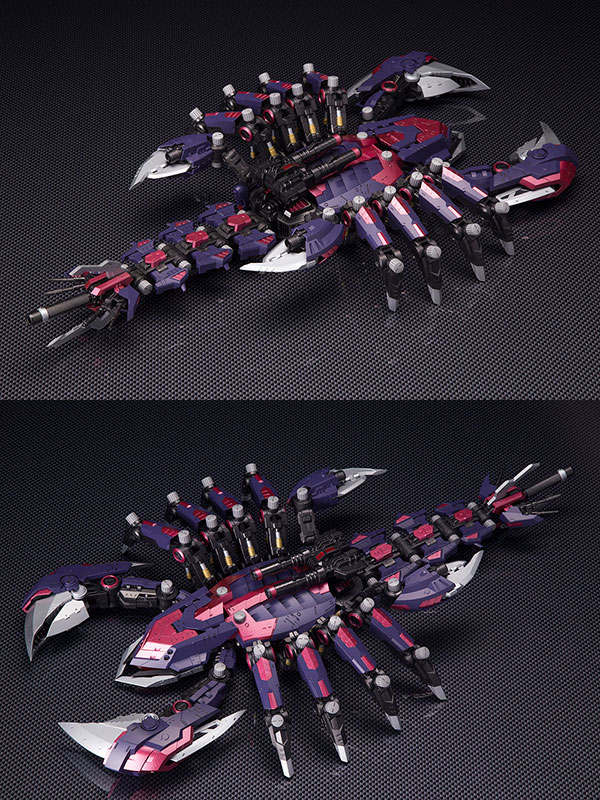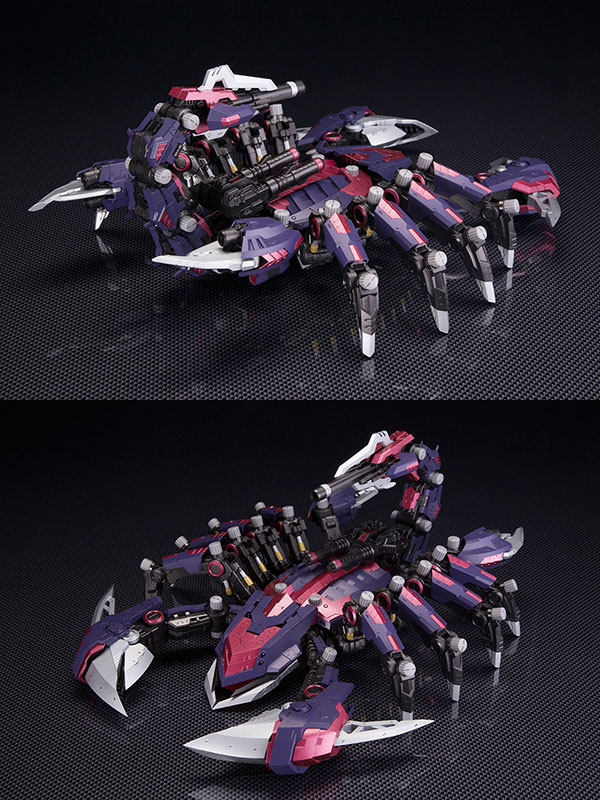 © TOMY ZOIDS is a trademark of TOMY Company,Ltd.and used under license.
Details
Sculptor: Masaru Ashizawa

The evil fighter Death Stinger finally joins the HMM series.
The gigantic sea scorpion-shaped amphibious Zoid developed by the Empire was ranked in the top positions of the user surveys regarding future HMM products for many years.
Equipped with a high power charged particle gun and a super heavy armor comparable to the Death Saurer, it is so powerful that it was able to overwhelm even the 2 great Organoid units Blade Liger and Geno Breaker at the same time.
Enjoy the volume and gimmicks of this product!

Gimmicks:
-It is equipped with a high power charged particle gun at the tip of its long tail.
The "AZ 120mm hyper laser gun" and "AZ 120mm hyper beam gun" can be deployed, and the central barrel can be extended to recreate the firing form.
-The cover on the tail side can open to transform into sea scorpion mode.
-The "strike laser bite scissors" and "laser cutter" on the front legs work like in the setting.
-The strike laser bite scissors can open to reveal the "storable AZ 105mm linear cannon".
-The head armor can open and the evil compound eyes hidden below it are recreated with clear parts.
The cockpit can be opened and a pilot figure can be seated inside,
-The "E-shield generator" of the head armor can be deployed.
-The "laser fangs" equipped on the inside and outside of the mouth are independently articulated.
-A "Zoid Core" can be found inside its chest if you remove the strong chest armor.
-The base of the AZ 930mm double-barreled shock gun is articulated and its angle can be adjusted.
-The "rocket booster" on the back is flexibly articulated.
-The four pairs of walking legs are flexibly articulated. The claws at the tips can be deployed to place it in a more stable position.
-The thruster hatch at the bottom of the chest can be deployed and the nozzles are compatible with the Flying Base Neo, allowing for various display possibilities.
About Back-order Items
This item is back-ordered from the wholesaler.
If we are able to procure it, it will be sold to you like a regular item. However, please understand that the item will be canceled if we are unable to secure stock for it.
Payment request for the order will only be sent to you once we have secured the item, as we cannot guarantee stock availability right away.
It may take maximum 2 weeks for us to confirm whether the item can be procured.
*Extra days may be required depending on the business schedule of the wholesaler.

Item Code

TOY-RBT-3980-S002

Release Date

Dec-2017

Product Line

Brand

Product Line

Series Title

Sculptor

Specifications

Plastic Model Kit
Scale: 1/72
Size: Approx. L450mm (in sea scorpion mode)

Purchase Limit

Max 3 quantities per household.
Information
About "AmiAmi English Site"

We are the largest online retailer of character and hobby goods in Japan.
At AmiAmi we offer a variety of items from figures and character goods to plastic models and DVDs at some of the lowest prices you'll find anywhere. All items are procured directly from official Japanese distributors and we guarantee all our items to be 100% authentic!
We do our best to suit the needs of our customers by offering various types of shipping & payment methods, and by offering customer support by email & phone in both English & Japanese!
Shop with confidence with AmiAmi!

Products

*100% Authentic: We offer a variety of items from figures and character goods to plastic models and DVDs. All items are procured directly from official distributors and 100% authenticity is guaranteed.

*Japanese Market Standard Made: Please note that most products are manufactured for the Japanese domestic market, therefore items such as video games, DVDs and download contents may be invalid when used from overseas.
If a product is made for or imported from overseas, or written in a language other than Japanese, it will be noted in the product page.

*Sale Status: AmiAmi sells items with various sale statuses: in-stock, pre-order, back-order, provisional pre-order, tentative pre-order. Please take note that not all items are in stock and eligible for instant shipping.


AmiAmi's Original Service

My Account
A personal page named "My Account" is given to each user. Through the "My Account" page, you can check your order history, update your shipping address and change your shipping & payment method.
Watch List
Watch List is a system that you can use to keep track of the items you want. Please note that adding an item to your watch list does not secure stock of that item for you.
AmiAmi Points
AmiAmi Points are points rewarded based on the price of the item purchased. The points are added to your account approximately 17 days after an order is shipped and can be used in your future purchases at the rate of 1 point = 1 JPY.
Customer Support

Shipping Methods

Payment Method

Cancellations

Returns
Company Information

AmiAmi / Oh-ami Inc.
4-21-11 Koishikawa, Bunkyo-ku, Tokyo 112-0002 JAPAN
Phone: +81-3-3813-5851 (Mon-Fri 12:00-17:00 JST, except Japanese holidays)